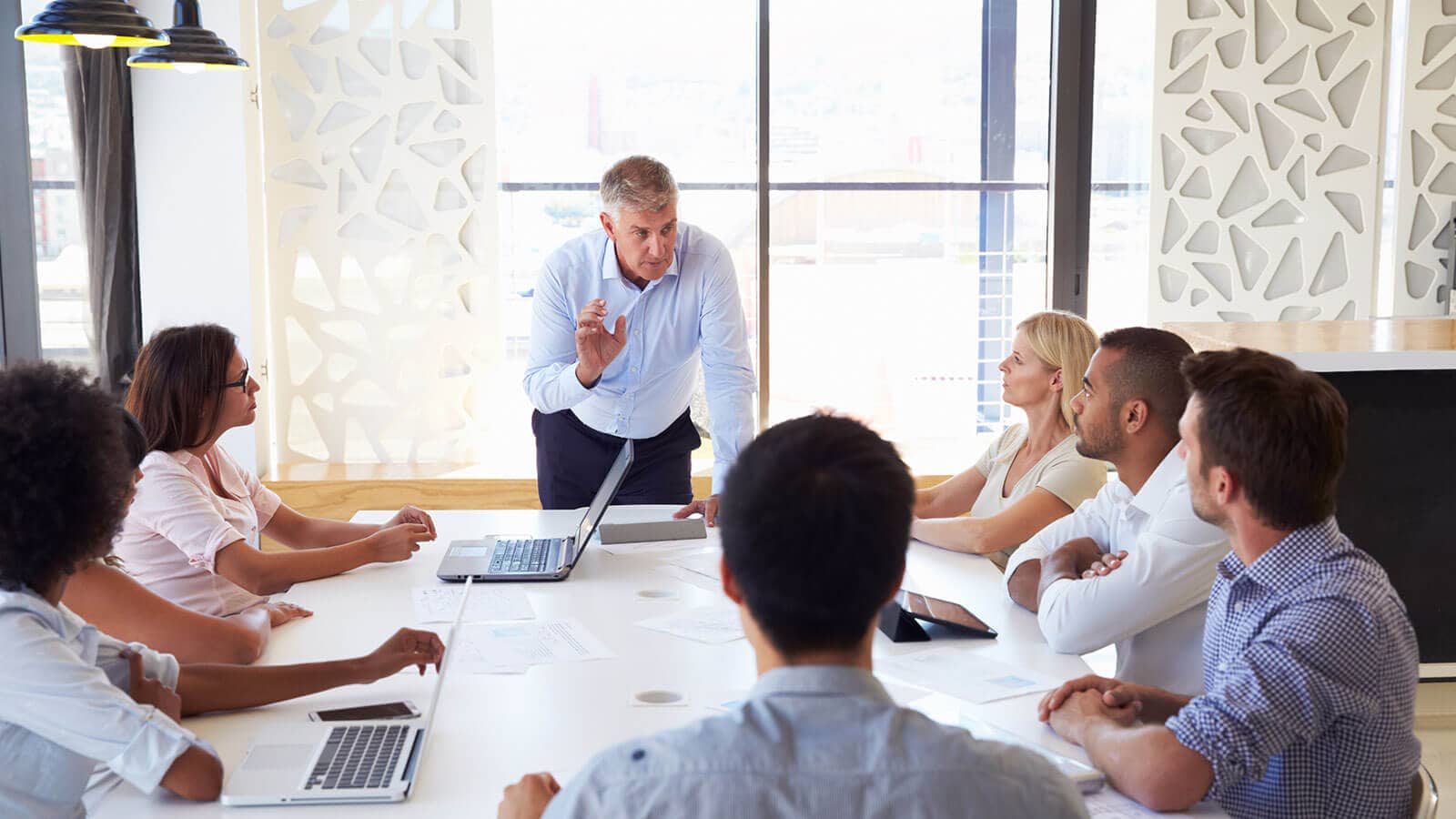 Google My Business
"The front door of your business from a digital perspective is Google."
In this modern age of digitization, everything as we know it is just a few clicks away. Businesses have to focus on technology in order to capture more customers. They are the backbone of all business and who does not want to attract more of them? So, the real question is, how can we attract more customers by using advanced techniques and technology? The answer to your question lies in "Google My Business."
What is Google My Business?
Google my business, also known as GMB, is a free and easy tool that is introduced by google to tell people more about your business. Through GMB, you manage and organize the online presence across Google, which includes search and maps. GMB can be a revenue pumping machine for your business by increasing the earning speed up to 10x. For local businesses, it is more important to know the usage of GMB (Google my business) instead of focusing on their main website. If you already know about GMB then you are ahead of the pack, but if you don't, we've got you covered. We divided this piece of writing into the following categories for better understanding and execution;
Reasons why GMB is more important than your main website
"28% of searches for something nearby result in a purchase."
(HubSpot)
It is the first section in which we are going to tell you the importance of "Google my business" by giving some valid reasons and points. These reasons will help you to understand why do you need to invest more of your time and energy in this practice.
Reason # 01: Google wants to get its traffic;
There was a time when Google used to give priority to organic searches. But since then everything has changed, and now the ad has taken its place. Google is de-prioritizing organic searches to give advantage to paid ads and no-click searches.
"No click searches are those through which people are getting the info without going to the main website."
Paid ads are being used more frequently and google is doing this in many ways. They can be very aggressive by giving an advantage to ads over traditional organic search. The growth of "no-click searches" is increasing day by day because people like to get their answers without visiting a website. No click searches and paid ads are affecting businesses, most of which are local and small companies.
Reason # 02: No click searches are the volume of 47% of all search queries;
Google wants to give more value to the customers and wants to answer more searches in the best possible way. When a random person searches something if google does not have the answer directly, the user will click on the ad (which is the way Google earns money). There is a reference from the data of Rand Fishkin which he presented in a conference;
Organic CTR; 52.96% (15 organic clicks for each paid click)
Paid CTR; 3.49% (There is a down turn in the last 20-years of data)
No click searches 47.04% (There is an increase from the last 20 years of data)
Businesses who do not give attention to Google My Business and rely on organic searches should be worried today. Google is pushing organic results lower and lower on the search page and prioritizing paid ads at the top. This effects users with small screens such as mobile phones. Small screens prioritize the ads with paid advertisement instead of organic searches. Due to small screens, no click searches grab 60% of all online searches.
For example, if a user is searching "Top mortgage dealers in Chicago," they will first see a paid ad, and then the organic searches will follow. Even if your site grabs the number one spot organically, paid search will push you down to the second or third page of google. I hope now you know understand the reason why so many businesses complain about their revenue decreasing despite being the first spot in an organic search. There is a famous saying about this;
"The best place to hide a dead body is the 2nd page of Google search results."
Let's assume a company is paying $1,500 to a digital marketing agency for better search result, but the ROI on investment isn't the same as the before and after of "No click searches."
Before No click searches;
If 5% of customers are visiting daily
You are paying $1,500 to your agency for managing your website
And every customer gives the business of $100.00
Then still you are earning $4,100
$4,100 (revenue) – $1,500 (expenses) = $2,600 (earnings)
After No click searches;
You are spending the same $1,500 to manage your website, but after no click searches, your number of visitors has decreased. This affects your business in terms of revenue. Unfortunately, your agency or consultant will not tell you this that because they are still earning at the same cost of your income.
Reason # 03: You cannot resist Google;
No click search is a new concept, but "Google My Business" is an old concept that's been working for a long time. It used to go by the following names:
Google places
Google maps
Google+
Google local
And Google local
We have already discussed that google is getting greedy with its traffic and wants to earn more through paid ads. Google will not send traffic to sites unless they pay for it except for users that want to go to that site on their own. Apart from other theories, one thing is final that Google knows people prefer local businesses and they want to do business with them. Due to this reason, Google created a policy where people can meet with local companies quickly on their platform. There are two main points of realization:
We need to play fair and intelligent with google. It is essential for the survival of your business.
Google My business generates traffic and customers more than your main website.
"Successful SEO is not about tricking Google. It is about partnering with Google to provide the best search results for Google's users."
One point is obvious from the discussion above; we have minimal choices for the survival of our business. It is essential to take the rational decision from the list of following options:
You can yell that Google is evil and being unfair with the presence of your online business.
You can debate the ethics of Google and the functionality of their agencies/consultants.
Or you can make rational decisions to mold your strategies and plan accordingly with the policies of Google. I am positive that you will be much more successful today in terms of earnings by taking the path of rational systems and procedures.
Reason # 04: Shreds of evidence support why Google My business is vital for your business;
I am sure you have all seen many searches, articles, and discussions on "How Google my business helps businesses"? Apart from those searches, please read the following point of reference that support my claim;
46% of people search Google with local intent;
There are about 1.6 billion searches every day where people look for products, services, and information. According to the data, 46% of those people prefer to get products or services in their local area.
93% of local businesses are now at Google My Business listing;
Google my business is increasing day by day. Now, 93% of local companies are using this fantastic platform to enhance their revenues.
68% of people prefer to contact the business directly from the search results;
Most people use their mobile phone to search for products and services. They prefer to contact the business with the tap of their finger. People can reach a competitor or your business, but one thing is for sure they want things less complicated.
The above points are enough to show you that people spend most of their time on small screens and 50% of web traffic comes from a mobile phone. It is essential to make things less complicated for more than 50% of your customers.
Reasons # 05: Google can be one of your most vigorous reviews;
Today people prefer to do business after reading the third-party reviews. It is one of the most important and essential investments for your business. Many companies write long paragraphs praising their own business, but people do not care about this. They want to hear something from the platform to whom they trust and who better than Google.
If you are doing everything correctly, Google can become one of your most trusted platforms in the eyes of customers. When customers see you in the Google listing, they automatically prefer to do business with you. Google My Business can be a revenue-generating machine for your local small business.
Reason # 06: People do not need to visit your main website;
People are busy, and they always look for short cuts and precise ways to fulfill their needs. Generally, people do not like to take long tours of websites; instead they a quick and easy way. Google my business provides the fastest way for people to;
Call you
Text you
Ask questions
Post reviews
They can find offerings and services without even visiting your core website. Isn't that amazing? You are getting business even if people are not visiting your site!
Execution plan of Google My Business
At this point, we are going to give you an execution plan on how you can turn Google my business into a customer catching engine. The execution plan includes all repeated tasks that are important for companies to improve their performance over time. The execution plan is vital to get ultimate results, and like other things, you need scalable planning to get desired results. If you are following the right execution plan with the guidance of the right agency, then you can achieve the following things;
Your business grows
You get better visibility and ranking in Google search and maps
It increases your first-time customers who can later turn into loyal customers.
These customers act as social proof for your business.
These social proofs convert more users to customers.
And most importantly your revenues grow
Frequently asked questions (FAQs)
I know there are tons of questions that are popping up in your mind. So, here is a separate section through which we will try our best to answer your concerns.
What is the best plan through which we can take advantage of Google My Business?
If you hire an agency and all they do is copy and paste data from your main webpage and reply to a few reviews it is not enough. In order to get the most return out of your GMB you must do something on a much higher scale. If you do your GMB will give you the results that you deserve by awarding you with;
New customers
An advantageous edge to your business. What else do you need to form this incredible platform?
How can your agency help me to achieve the desired results?
Our agency, "5 BoroDigital," aims to provide the most flawless service in the best interest of our customers. The fantastic service of "5 BoroDigital" offers online marketing services that deliver results. Here are the following shining stars which will help you to understand it in a better way;
The retention rate of customers is more than 82%.
The success graph is increasing day by day.
There are more than 350 professionals who are working around the clock to provide excellent services.
The experience of more than five years in the digital/online marketing medium.
More than 350 satisfied customers.
You can get premium services at the most competitive price.
Apart from the above services, you need an agency who understand the dimensions of a real SEO campaign. You should go for the agency that gives priority to the benefit of customers instead of making money at the cost of their revenues. Along with all these qualities and traits, the perfect agency should know the plan to execute things at the right time.
How fast can I get the results of Google My business?
You need the right planning and execution to get good results in less time. As we told you earlier, 5 BoroDigital is the best possible solution available on the market today. They have an execution plan for your business along with premier SEO services. If you select the right strategy and process, your business can expect to see results within four weeks. There is a contrast between Google my business results and traditional SEO results where you have to wait 6-18 months to get the desired results.