Why You Need the Best
It is a never-ending cycle, isn't it? You have to start your business and have some products to sell. Then, you need a website that looks perfect and attracts others. However, you also have to worry about SEO and the many nuances there. Still, you aren't done because you have to advertise and market your business and manage everything effectively.
Just reading all that probably made you get a little antsy, but don't worry! At  5Boro Digital, we are here to help you take care of everything related to your online business. Of course, you may already have a website, but we'll help you streamline it.
PPC Benefits
One of our specialties is pay per click management. You may have heard of PPC, but if not, we'll explain all of the benefits. That way, you know it's important for your brand.​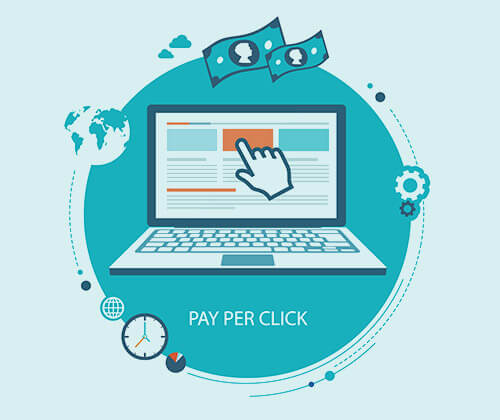 PPC can do so much for you, such as:
Boost traffic to the website
Increase sales
Control costs
Analyze the performance of the ads in real-time
Increase brand recognition
Now that you know why PPC is essential, you may wonder why you can't just do it yourself. The good news is that you can, but the bad news is that it will take a lot of your time, which could be devoted to other aspects of the business.
That's why we're here! When you utilize our pay per click management services, we will evaluate your website and campaign to see how we can improve on it. If you don't currently have a running campaign, we'll get you set up!
Our services can include:
Remarketing
Landing pages
Lead generation
Display and mobile
Social media PPC
We'll talk to you and assess your needs to find out which services are best for your particular situation. Please contact us today to learn more!