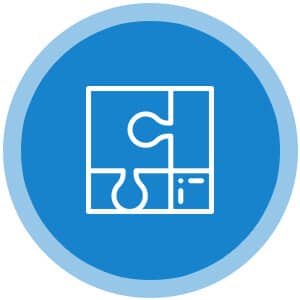 Knowing the right keywords to target is at the heart of SEO effectiveness. Keywords are the essential meeting point between a searcher's query and your website. Before you can begin any serious effort at improving your search rankings and traffic, you must know which keywords are most important for you to target and which ones will make the biggest difference to your business goals.
Your keywords set the direction for the content you need to create to attract the right visitors (and prospective customers) to your site. So getting your keywords right is not only essential to good SEO, it's imperative for meeting your business goals.
Our full-time, in-house professional SEO team understands the many nuances of competitive keyword research. By getting to know your company, industry, competitors, and most importantly, your potential customers, we are able to identify the optimum keywords for your site.
We also welcome your input on keyword research and analysis! The knowledge you have of your industry and customer base is invaluable to identify search terms that attract leads, and eliminate ones that don't.
The Project Addons | Our keyword research will:
Analyze the effectiveness of your current keywords
Evaluate successful competitor keywords using trusted third party tools.
Determine the keywords you should be targeting for your business goals.
Prioritize your keywords to maximize your chances for success.