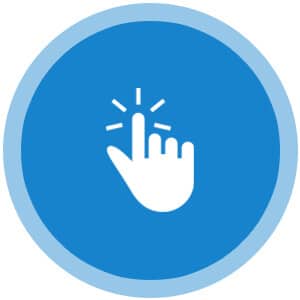 Ideal for campaigns with monthly ad spend budget between $500 to $700. Includes Google shopping campaign setup, targeting of up to 1000 products, advanced conversion tracking, Google Merchant Center setup, advanced Google Analytics setup with funnel and ecommerce tracking, weekly performance and monthly revenue reporting.
We make it possible for businesses to compete online by placing their websites higher in search results of Google. Why is it important to rank higher in Google? Well, more than 90% of consumers search on Google before making a buying decision. We help your client's websites rank higher, beat their competition, and drive more sales.
The PPC | Ecommerce 1 offering includes:
Advertising via Google Ads
Targeting of up to 1000 products
Google Shopping campaign setup
Google Merchant Center setup
Shopping data feed creation and setup (if opted for)
Advanced conversion tracking
Optimizing keywords
Google Analytics funnel tracking
Google Analytics ecommerce tracking
Weekly PPC reports
Monthly PPC performance reports
Monthly revenue reporting
OUR PROCESS​
Site assessment and intake: We audit your client's website, online presence of their business and gather information about their target audience and goals.
Keyword research and ad groups: We will do comprehensive keyword research, ad group creation and bid management for your campaign. In addition, we can prioritize keywords based on your inputs.
Creating compelling ads: Based on keyword research, our team of PPC advertising strategists will create targeted ads that will appear at the top of Google search results. Ads can be customized to showcase reviews, contact information, and more.
Automated reports: Weekly and Monthly PPC performance reports are sent out automatically to keep you informed about the results we've achieved.
KEY FEATURES
Customizable white-label dashboard: Track your campaign progress with the ability to setup your own branded dashboard for the client to access and view campaign performance. Includes white label email notifications too i.e. dashboard notifications are sent out via your company email address to your clients.
Pocket friendly charges: We offer comprehensive, high-quality, US-based PPC advertising at reasonable prices. And unlike competitors, we don't charge any account setup fees!
Experience and technology: We've helped over 25,000 businesses improve their paid search performance and managed over $80 million in Paid Ad Campaigns so far. This experience, coupled with our industry-leading AI technology, gives us access to vast amount of data that keeps us ahead of other PPC providers.
Complete transparency and measurable results: Our powerful reporting dashboard shows your customers exactly where their PPC dollars are going. Every PPC task performed is reported in real-time to track progress and clearly outline value.
Campaign monitoring: We monitor every PPC campaign to identify areas of improvement. We also provide automated weekly and monthly updates on campaign performance to ensure your clients' goals are being met.
Applicable Add Ons
Call Tracking ( Local No. ) 1 Month  Additional work to optimize the website.
$34 Monthly