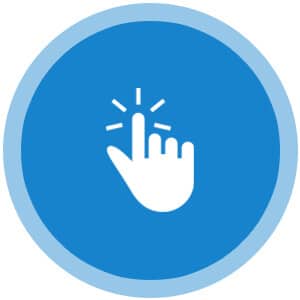 Ideal for campaigns with a monthly ad spend budget up to $100/mo. Includes remarketing account setup, targeting Google display network, image ad, Google display banner and basic placement optimization.
The PPC | Retargeting 1 Plan offering includes:
Google Ads Account setup
Remarketing tag installation
Advertising on Google display network
1 image ad
1 Google display banner
Basic ad placement optimization
Automated weekly and monthly ad performance reports
KEY FEATURES
Customizable white-label dashboard: Track your campaign progress with the ability to setup your own branded dashboard for the client to access and view campaign performance. Includes white label email notifications too i.e. dashboard notifications are sent out via your company email address to your clients.
Pocket friendly charges: We offer comprehensive, high-quality, US-based PPC advertising at reasonable prices. And unlike competitors, we don't charge any account setup fees!
Experience and technology: We've helped over 25,000 businesses improve their paid search performance and managed over $80 million in Paid Ad Campaigns so far. This experience, coupled with our industry-leading AI technology, gives us access to vast amount of data that keeps us ahead of other PPC providers.
Complete transparency and measurable results: our powerful reporting dashboard shows your customers exactly where their PPC dollars are going. Every PPC task performed is reported in real-time to track progress and clearly outline value.
Campaign monitoring: We monitor every PPC campaign to identify areas of improvement. We also provide automated weekly and monthly updates on campaign performance to ensure your clients' goals are being met.
MONTH 1
Dashboard account creation and setup
Campaign kick-off call to understand business objectives
Create and link Google Ads account
Remarketing tag installation
1 image ad creation
1 Google display banner creation
Weekly PPC reports
Month 1 PPC performance report
MONTH 2 AND ONGOING MONTHLY :
Basic placement optimization
Weekly PPC reports
Monthly PPC performance report (includes click fraud report)
Applicable Add Ons
Call Tracking ( Local No. ) 1 Month  Additional work to optimize the website.
$34 Monthly