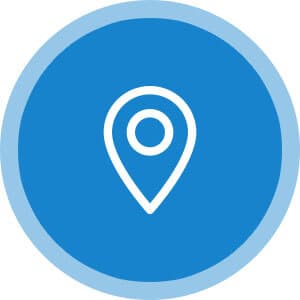 Rating = Entry Level. A local SEO plan for your "strapped for cash" clients, targeting 1 keyword category. Ideal for startups to cover their basics. 5 target keywords, 25 trackable keywords, on page optimization, locally relevant content writing, editorial content and local citation building.
We make it possible for businesses to compete online by placing their websites higher in local search results of Google. Why is it important to rank higher in Google? Well, more than 90% of consumers search on Google before making a buying decision. We helps your client's websites rank higher, beat their competition, and drive more sales.
The SEO | Local Starter offering includes:
Keyword Topics: SEO work will focus on 1 keyword topic
Trackable Keywords: We will focus on 5 target keywords and track 25 keywords
Optimized Pages: We will recommend or perform optimization of website pages every month
Locally Relevant Link Building: We will build backlinks (from local search engines & directories), business listings and NAP enabled citations every month to improve local presence
Content Optimization: We will post industry-specific editorial content and create/modify website content to boost rankings
OUR PROCESS
Site Assessment and Intake: We audit your clients website, online presence of their business and gather information about their target audience and goals.
Keyword Research: We research the best 5 keywords based on the industry vertical and physical location to bring the most effective results. Target keywords are approved by mutual consensus.
Content and On Page Optimization: From our site assessment and keyword research, we implement high-quality content optimization to your site to engage visitors. Extensive on page optimization includes Google tools integration, plagiarism check, page load time & mobile friendly check and implementation of page title, meta description, header tags, internal linking, local schema setup, image alt and hyperlink optimization.
Local Optimization: Once the content optimization is in place, we focus on building the local presence by submitting the business to top local search engines and directories including Google My Business, Bing Local, Apple Maps, Facebook and more.
Monthly Link Building: With monthly link building via editorial content posting, local citations and authority business listings, we rank the website for target keywords with an authoritative backlink portfolio.
KEY FEATURES
Customizable white-label dashboard: Track your campaign progress with the ability to setup your own branded dashboard for the client to access and view campaign performance. Includes white label email notifications too i.e. dashboard notifications are sent out via your company email address to your clients.
Affordable SEO with no obligation: We offer comprehensive, high-quality, US-based SEO at reasonable prices. We're so confident in our work and our pricing that we don't have long term contracts!
Experience and technology: We're have helped over 45,000 businesses boost their search rankings and we manage over 5 million keywords. This experience, coupled with our industry-leading technology, gives us access to vast amount of data that keeps us ahead of other SEO providers.
Complete transparency and measurable results: Our powerful reporting dashboard shows you exactly where their SEO dollars are going. Every SEO task performed is reported in real-time to track progress and clearly outline value.
Campaign monitoring: We monitors every SEO campaign to identify areas of improvement. We also provide automated weekly and monthly updates on campaign performance to ensure your clients' goals are being met.
MONTH 1
Agency Platform Reporting & Customer Dashboard
Global Website Audit
Page Specific Audit
Google Analytics, Search Console and Bing Webmasters Setup
Keyword Grouping & URL Mapping
Duplicate Content Check – Up to 5 Pages
Web Form Conversion Tracking Setup
Review Widget Installation & Review Monitoring
Call Tracking (upto 200 minutes) – Ask for Quote
Web Form Conversion Tracking
Title & Meta Tags – up to 5 Pages
Image, Hyperlink, Heading Tag & Internal Links Optimization – up to 1 Pages
Robots.txt Optimization
Canonicalization
Adding Rich Snippets – Up to 5 Pages
Local Business Information Schema (Phone, Address, Business Name, Opening Hours) – up to 5 Pages
Map Schema – Up to 5 Pages
Images and Logo Schemas – Up to 5 Pages
Reviews Schema – Up to 5 Pages
Google My Business Setup
GMB Listing Optimization (Adding Images, Videos, Hours of Operation)
1 GPS Listing Submissions
MONTH 2
Link Detox – Up to 25 Domains
Image, Hyperlink, Heading Tag & Internal Links Optimization – up to 2 Page
1 Website Content Writing (250 Words Per Page)
1 Editorial / Guest Blog with Social Boost
Q&A Posting
Google Analytics Account Creation, Installation & Setup
Google Search Console Account Creation, Installation & Setup
Bing Webmasters Account Creation, Installation & Setup
User HTML Sitemap Creation, Uploading & Linking
XML Sitemaps Creation & Submission to Google & Bing
Bing, Apple Maps & Facebook Local Listings
1 Authority Business Listings
2 2nd Tier Local + Industry Specific Citations
Local Citation Audit
Website Social Boost – 1 URL X 5 Sites
1 Social Network Citations
Local & Social Community Setup
1 Coupon Distribution (if provided)
MONTH 3
Image, Hyperlink, Heading Tag & Internal Links Optimization – Up to 2 Pages
Image GEO Tagging – up to 5 Images
GEO Tagged Photo Submissions – 1 Photo X 5 Sites
ONGOING MONTHLY
1 Editorial / Guest Blogs
1 Social Network Citations
1 Authority Business Listings
2 2nd Tier Local + Industry Specific Citations
Website Social Boost – 1 URL X 5 Sites
Full Web-Based 24/7 Access to all Reports
Weekly SEO Status Reports
Monthly SEO Performance Reports
Customer Support (Email, Chat & Telephone)
Applicable Add Ons
Call Tracking ( Local No. ) 1 Month  Additional work to optimize the website.
$34 Monthly
 
Call Tracking ( Toll Free No. ) 1 Month  Additional work to optimize the website.
$44 Monthly